DELA CRUZ, MA. ROSARIO R.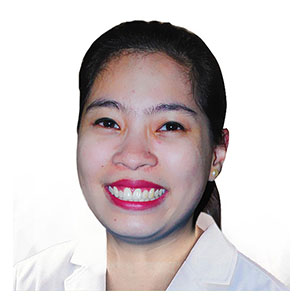 Department of Veterinary Clinical Sciences
DVM, 2010, University of the Philippines Los Baños
Czarina Kristine D Nobleza, Maria Rosario S. Racho, Dennis V Umali, and Hiromitsu Katoh (2017). Molecular detection and characterization of Canine distemper virus from domestic dogs (Canis familiaris) in Quezon City, Philippines; International J. ofLifeSciences,5(4): 499-505.
Ma. Rosario S. Racho. Meow and Furever: Growing Up with Your Cat. Kahel Press – St. Matthew's Publishing Corporation. Published and copyrighted on October 2017.