PILAPIL-AMANTE, FLOR MARIE IMMANUELLE R.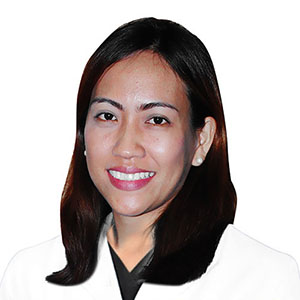 Department of Veterinary Clinical Sciences
DVM, 2010, University of the Philippines Los Baños
MS, 2018, University of the Philippines Los Baños
Theriogenology; Clinical Reproduction
Aquino AJB; Divina BP; Bombio AM; Pilapil FMIR. 2017. Detection of Anaplasma marginale infection in a dairy farm by stained blood smear examination and nested polymerase chain reaction.Philippine Journal of Veterinary Microbiology. 44 (1): 68-75.
Sinwat N; Angkittitrakul S; Coulson KF; Pilapil FMIR; Meunsene D; Chuanchuen R. 2016. High prevalence and molecular characteristics of multidrug resistant Salmonella in pigs, pork and humans in Thailand-Laos provinces.Journal of Medical Microbiology doi: 10.1099/jmm.0.000339.
Ochirkhuu N, Konnai S, Mingala CN, Okagawa T, Villanueva M, Pilapil FMIR, Murata S, Ohashi K. 2015. Molecular epidemiological survey and genetic analysis of vector-borne infections of cattle in Luzon Island, the Philippines. Vet Parasitol. 212(3-4):161-7.
Acorda JA and Pilapil FMIR. 2008. B-Mode and M-mode ultrasonography of the heart in female buffaloes (Bubalus bubalis) in the Philippines. Philippine Journal of Veterinary Medicine 45 (1): 7-13.