Turn Over Ceremony Of The Mounted Philippine Eagle Skeleton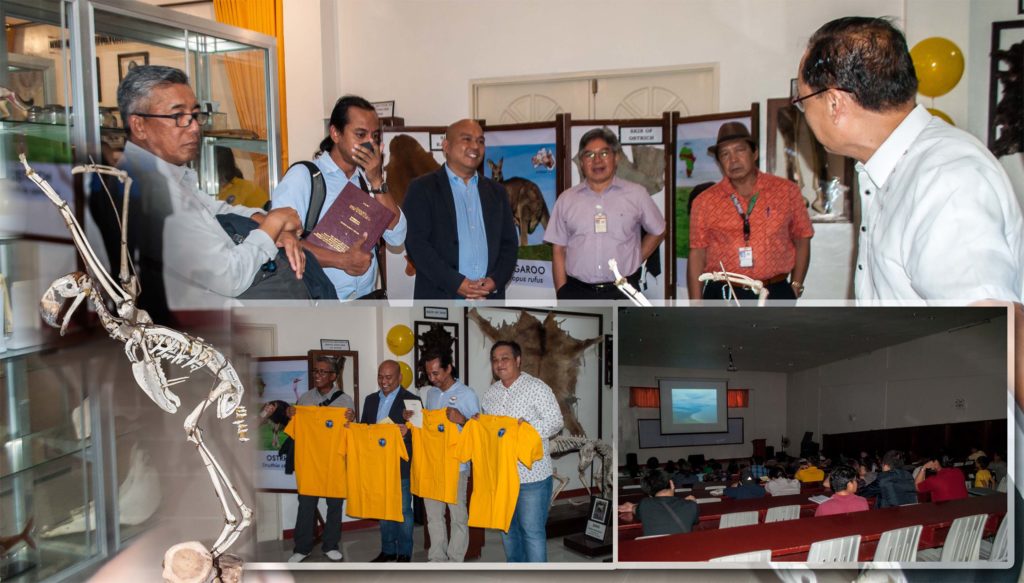 On the 27th of August 2019, the ceremony for the turning over of the mounted skeleton of the Philippine Eagle (Pithecophaga jefferyi) from the Philippine Eagle Foundation (PEF) to the Dr. Jose A. Solis Museum of Veterinary Anatomy was held. During the short program, PEF Executive Director, Mr. Dennis Joseph Ilustre Salvador delivered a message as well as Museum of Natural History Director Dr. Juan Carlos Gonzales. College of Veterinary Medicine (CVM) Dean Eduardo Torres and Professor Emeritus and NAST Academician Dr. Ceferino Maala, who serves as the museum curator, thankfully accepted the new addition to the growing specimens in the museum. Furthermore, Dr. Maala also expressed heartfelt gratitude to CVM alumnus and PEF Board of Trustee member Dr. Bryan Retales and his company, ELANCO, in being instrumental in the shipping and transport of the mounted skeleton.
The turn over ceremony was followed by a free showing of the documentary "Bird of Prey: The Story of the Rarest Eagle on Earth" at 12 noon at Lecture Room 1 of the CVM-IAS Communal Building. This was sponsored by CVM, PEF, and the VKV-VLV Alumni Association. After the show, PEF Director of Research and Conservation, Dr. Jason Ibañez gave a short message.
CVM is indeed is blessed to have very supportive alumni who continue to contribute to and support the various ways the College continuously provides opportunities for learning not just for the CVM students but also to the neighboring schools and the general public.